About Us
Flying Changes was founded in 2012 by Sarah Cheetham, a law graduate and professional International dressage rider, trainer and BD listed judge. A revision of the dress code by British Dressage in 2011 sparked an, as yet untapped, talent and passion in Sarah during the process of designing a truly unique tailcoat for herself. She found a small UK tailor to work with and bought all the fabrics herself. The tailcoat was grey with a salmon pink stripe and collar. At that time something quite extraordinary!
Whilst representing GB at Hartpury CDI that year, Sarah found herself the envy of her fellow competitors and everyone wanted to know where she had bought her new tailcoat. The seed was sown, but it was not until the following year, when Sarah was sidelined due to a back injury, that the business became truly established.
WHO WE ARE
As a professional competitive rider herself of more than 20 years, Sarah had the unique skill set to truly develop a range of products that not only conformed to the correct dress code for each discipline, but also the understanding, only gained through years of competitive experience, of how to truly accommodate the growing demands of our modern riders. It was recognised by Sarah, that equestrian sport was changing fast, riders were demanding high quality technical fabrics, but the coats, most particularly the tailcoat, still needed to have the look of traditional tailoring.
This is combined with the ever increasing desire by our riders to be a little unique, to be given the ability to design a garment that expresses their own or their mounts personality or colouring, to be able to represent the colours of their sponsors or ultimately simply be able to have choice!
Sarah set out to meet these challenges, not just for the professional riders but also for amateur riders aswell. Not everyone will reach the dizzy heights of Charlotte Dujardin and Valegro, but everyone participating in the sport is there to have fun and look their best. Sarah and her team recognise that looking and feeling good in a jacket or tailcoat is alarge part of that enjoyable experience. In fact, a correctly fitting jacket or tailcoat has been recognised, even by our Olympians, as being performance related.
So the challenges and goals were set. Sarah had a vision for her business, she was quite clear from the outset that Flying Changes would one day dress every top British Rider across all disciplines and this target was achieved in 2016 as Official Supplier to Team GBR at the Rio Olympic games. Prior to this Flying Changes had already been dressing the GB team dressage riders since 2013.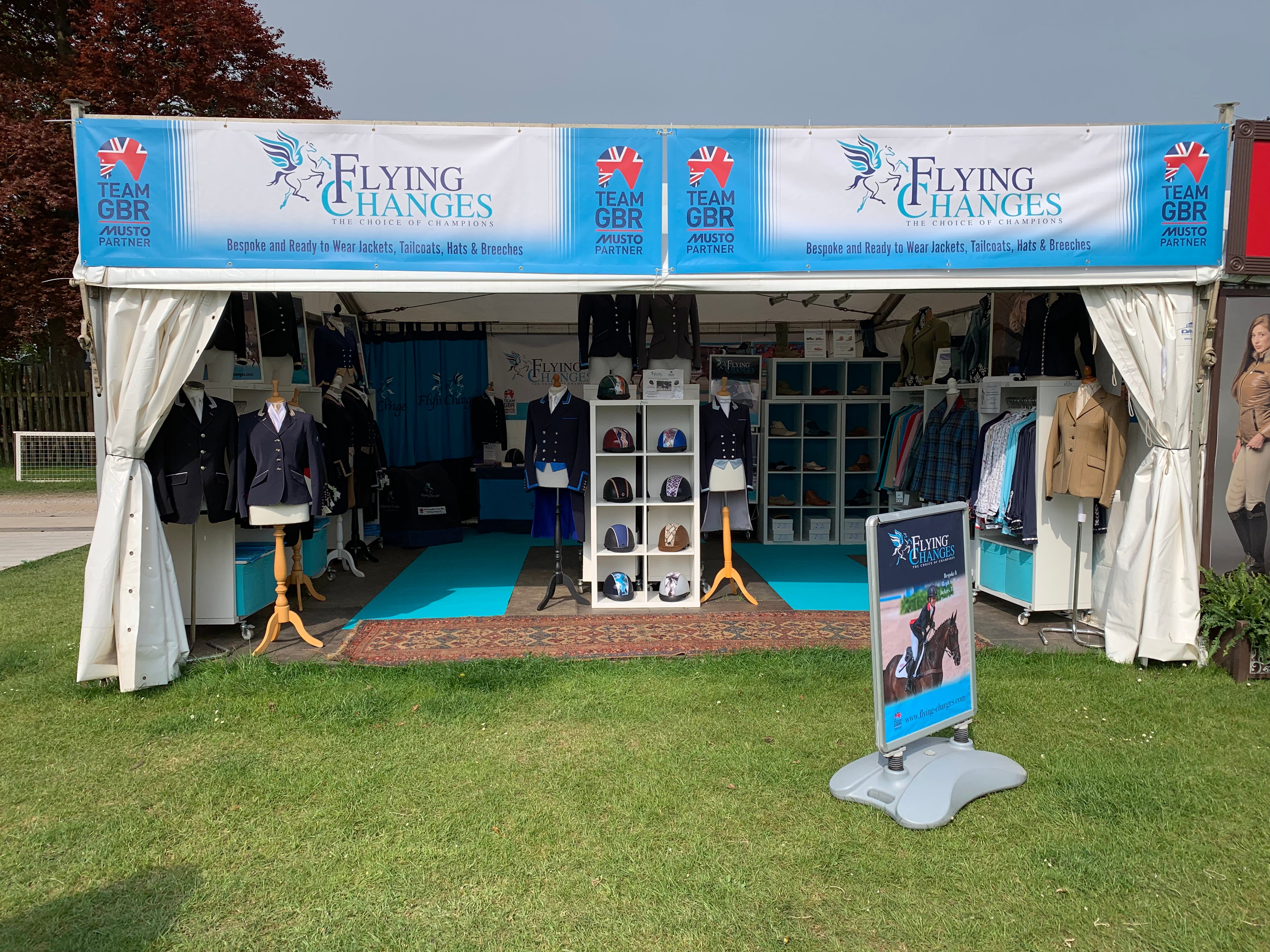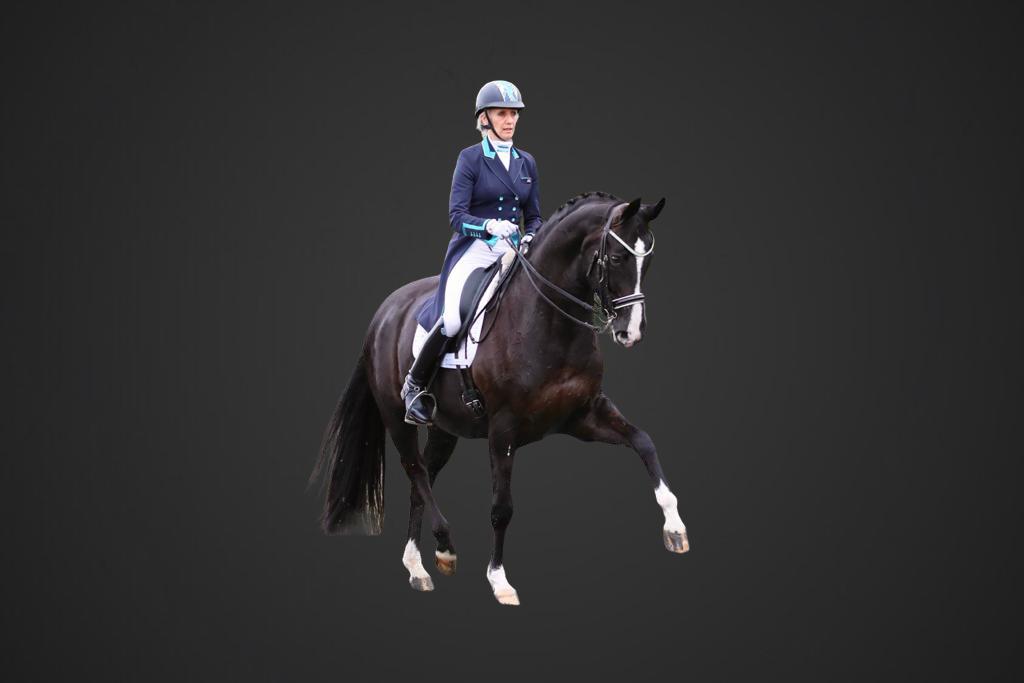 WHAT WE DO
But this was not all. Sarah's desire was to produce high quality products that would be exclusive, stylish and affordable to all riders. So the concept of the design studio was born and incorporated into the website in 2013. Here the customer can truly design their own jacket or tailcoat, choose the fabrics, colour trim options, design details and buttons, creating a CAD to simply experiment with or show to their friends.
From small beginnings, Flying Changes has grown into a highly respected worldwide brand. In the last 6 years, it has seen just over a 300% growth in sales. Flying Changes coats have now been worn by team riders representing 7 different Nations, at major Championships, worldwide, with over 3,500 customers from 20 different Nations.
As Flying Changes took off Sarah rapidly realised that managing it and running a busy dressage yard with training liveries and students was not ultimately going to be sustainable. In 2016 she made the difficult decision to give up the yard and concentrate full time on Flying Changes, keeping only her top ride, Stoiber's Black Pearl, already succesful at small tour level and destined to make their big tour debut later this year.