Dressing International Team riders Since 2013
Because we help the best out perform the rest !
Customise your Ladies Isabell Dressage Tailcoat- Deposit £200.00
£200
Isabell Ladies Tailcoat with Swarvoski crystal embellishments
£849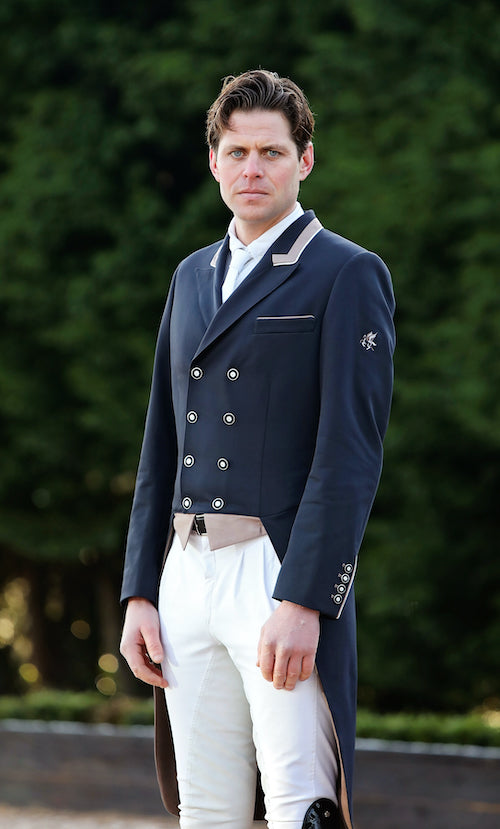 Cameron Short Jacket, Navy & Ocean Trim
£545
Men's Carl Dressage Tailcoat, Navy & Taupe
£749
Our Products are "performance-related"
and medals depend on them!
Chosen because we
outperform the rest, our expertise is
unparalleled and our service can be 100% relied upon.
Gallery
Here you will find famous faces and our collections