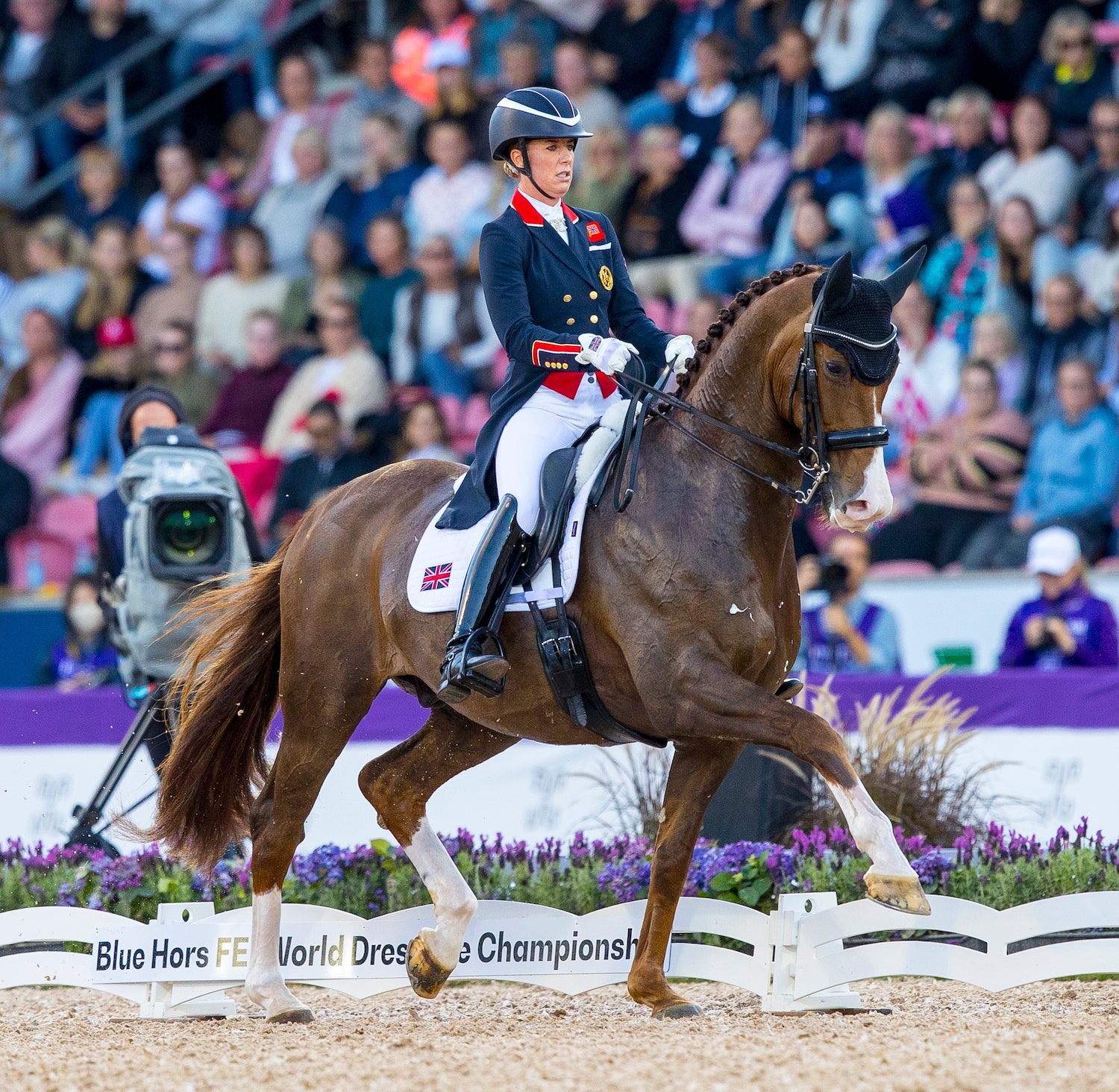 Charlotte Dujardin CBE
" When competing at this level, it's important that I feel completely comfortable in the products I choose to wear and that I feel elegant as I ride. These jackets are of exceptional quality and beautifully tailored so they deliver on that too. Often imitated but never equalled, these  jackets are simply incomparable in my opinion, as is the passion of the founder behind them - I would choose nothing else!"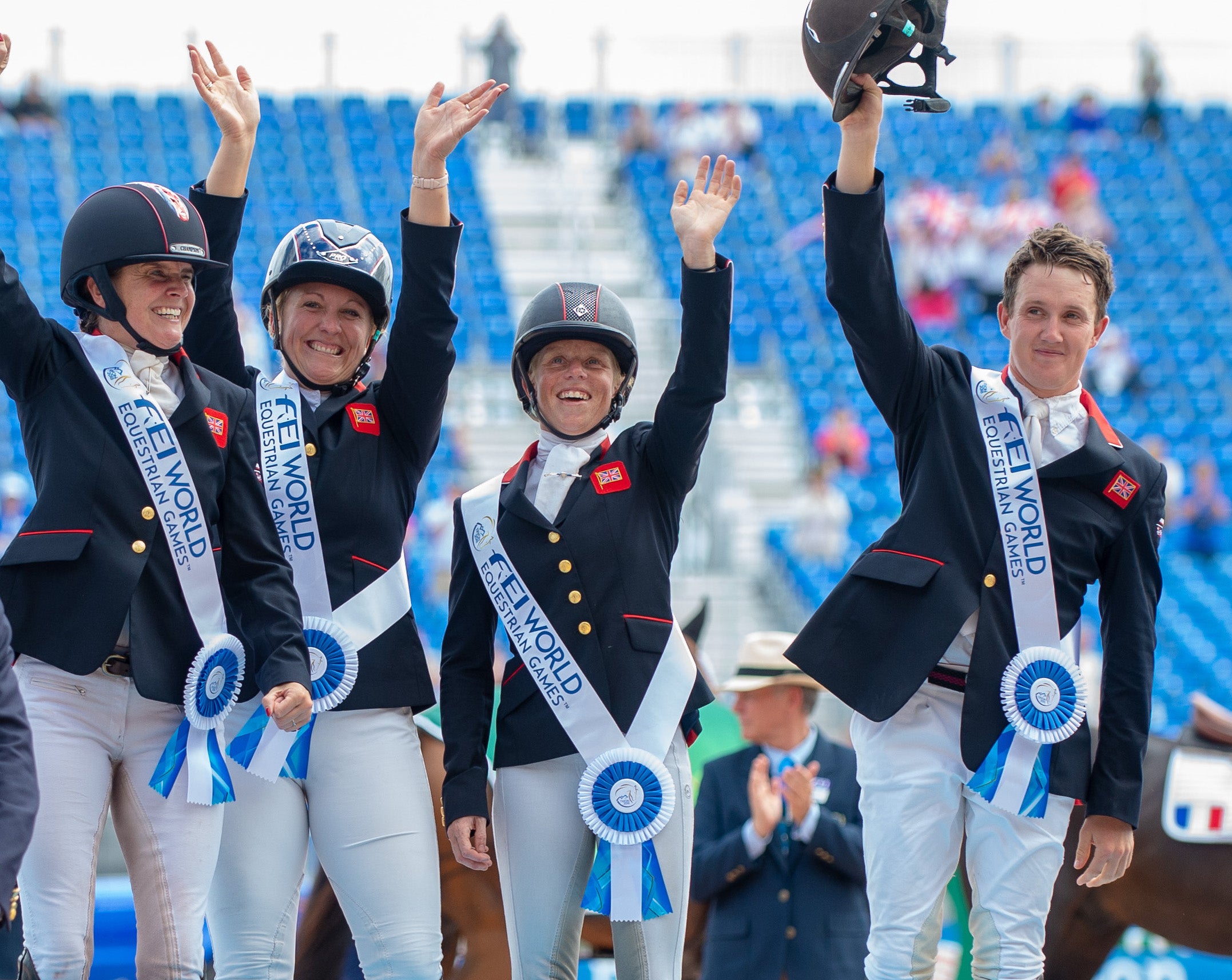 Supplier to GBR Team Riders since 2013
" Having used Flying Changes for the production of  our Team coats for the Rio 2016 Olympic and Paralympic Games , the attention to detail, excellent service and genuine desire to produce the perfect coat was second to none. Sarah and her team are truly committed to producing lovely pieces , the style and fit of each and every jacket was outstanding". Sarah Armstrong, Ex - Head of Performance Operations BEF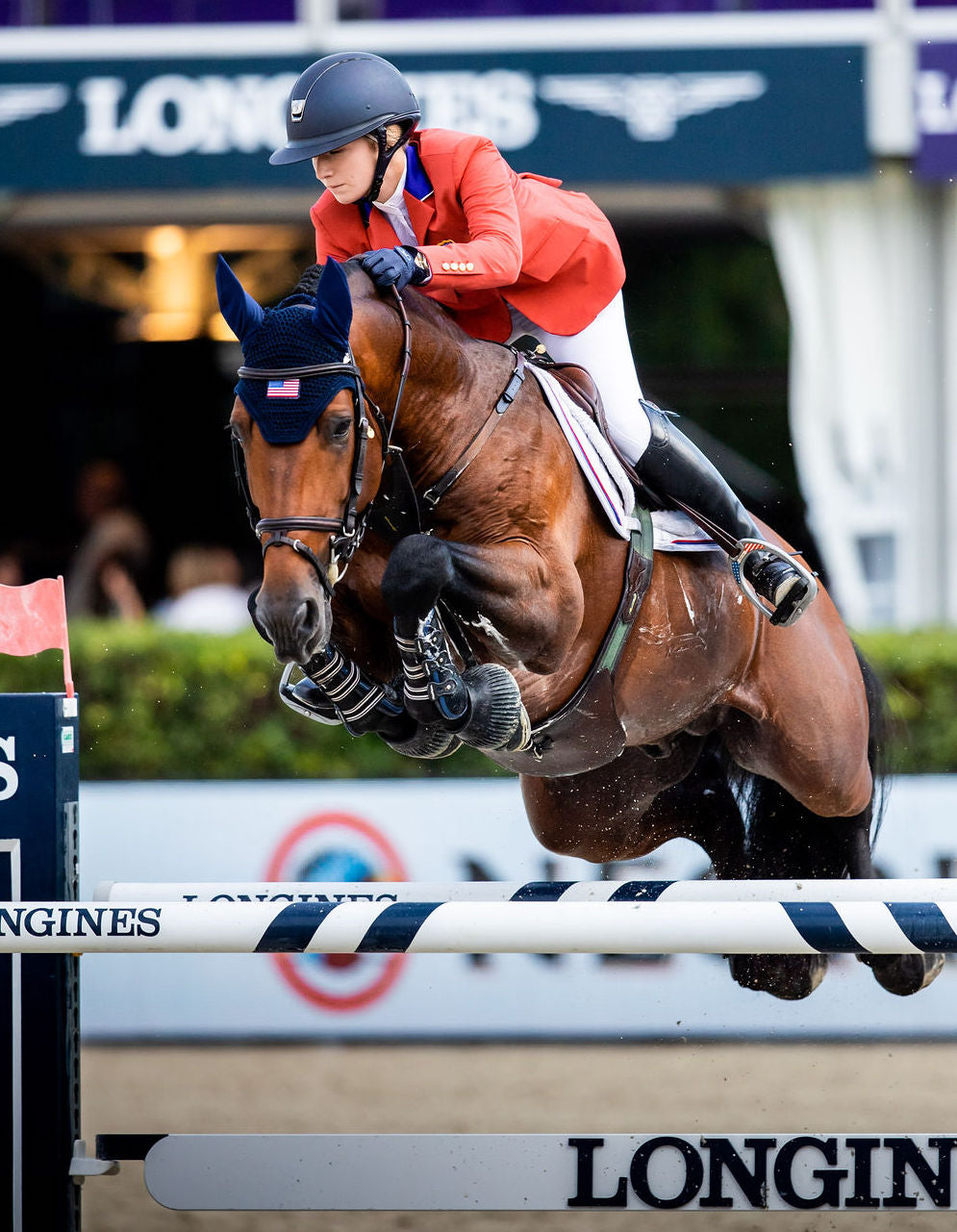 Lillie Keenan International SJ U.S.A.
 " I have tried so many different brands (customized and off the rack) and nothing has come close to fit that my Flying Changes jacket has given me. The quality of the tailoring and the fabrics, is in my opinion, totally unparalleled. This jacket gives me confidence when I wear it. I don't want to take it off!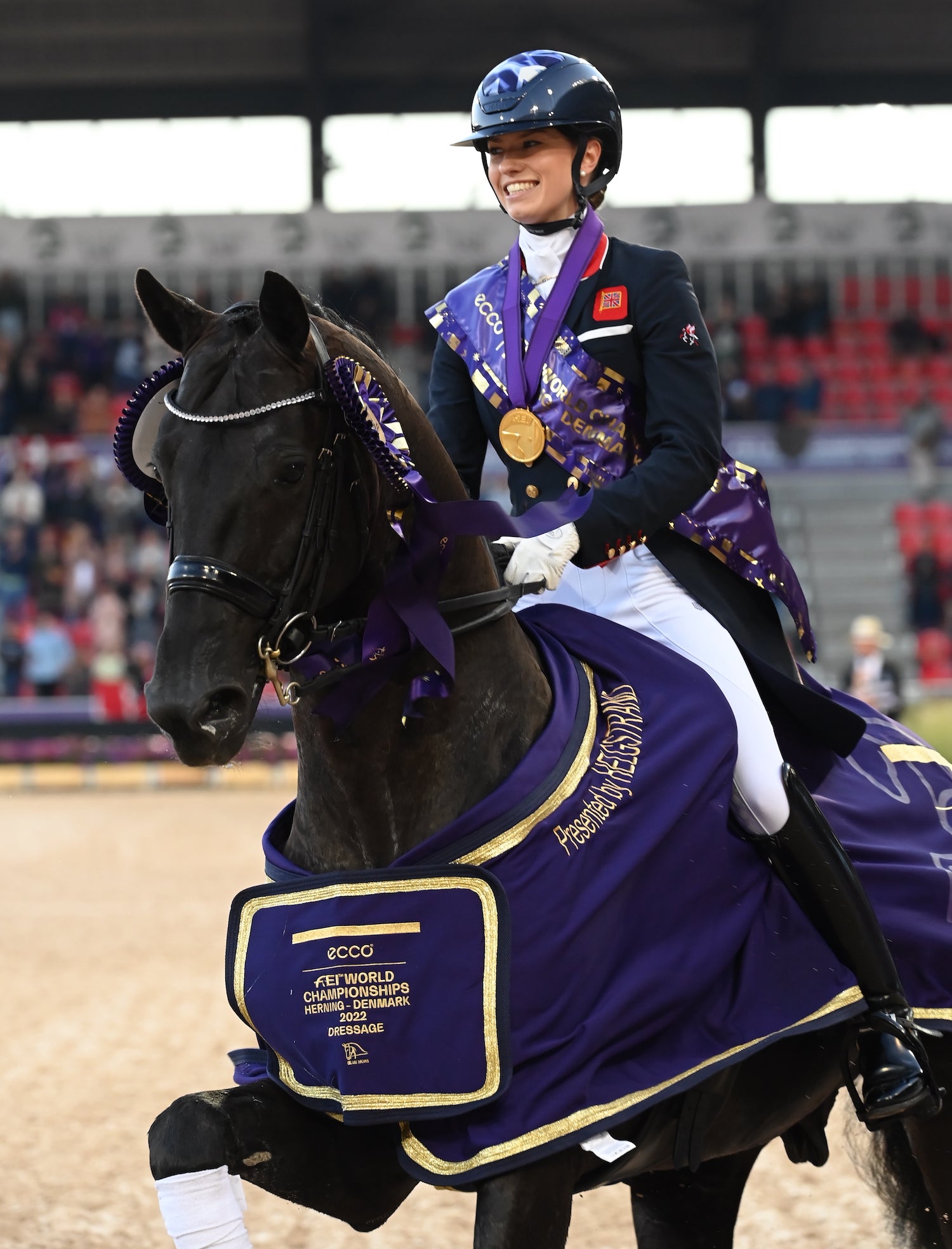 Lottie Fry Team GBR
" I was so impressed with the fit and quality of my team tailcoat, that I immediately re-ordered another one, in black and silver, to wear whilst competing the stallions."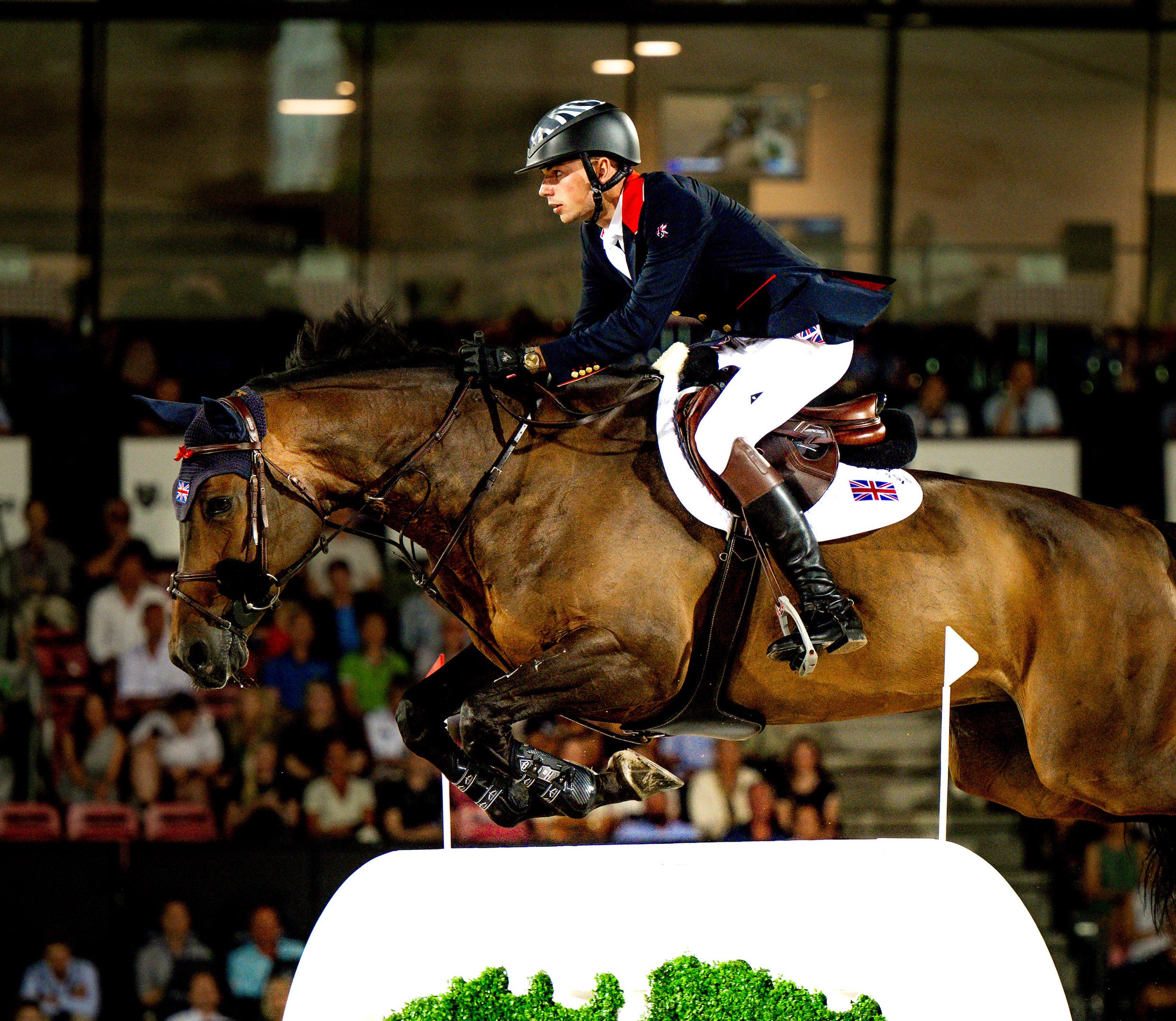 Joe Stockdale GBR
"I have been working with Flying Changes for a while helping to test their technical fabric in all conditions. Having worn many different brands of jackets, I am so impressed with the comfort and performance of these jackets. The fabric moves with me, it is breathable and keeps me cool in warmer weather or warm and dry in cooler weather. They are washable too. I decided to design my own jackets in a range of colours with red and white piping and fun linings, I wanted a well tailored jacket that is a little bit different! They are available in mens and ladies fit or custom made to your own size and you can be as bold or as traditional as you like, come and join Team Stockdale. I hope you like them as much as I do! Look out for many more items that we will be adding to the range."....... ................ Joe Stockdale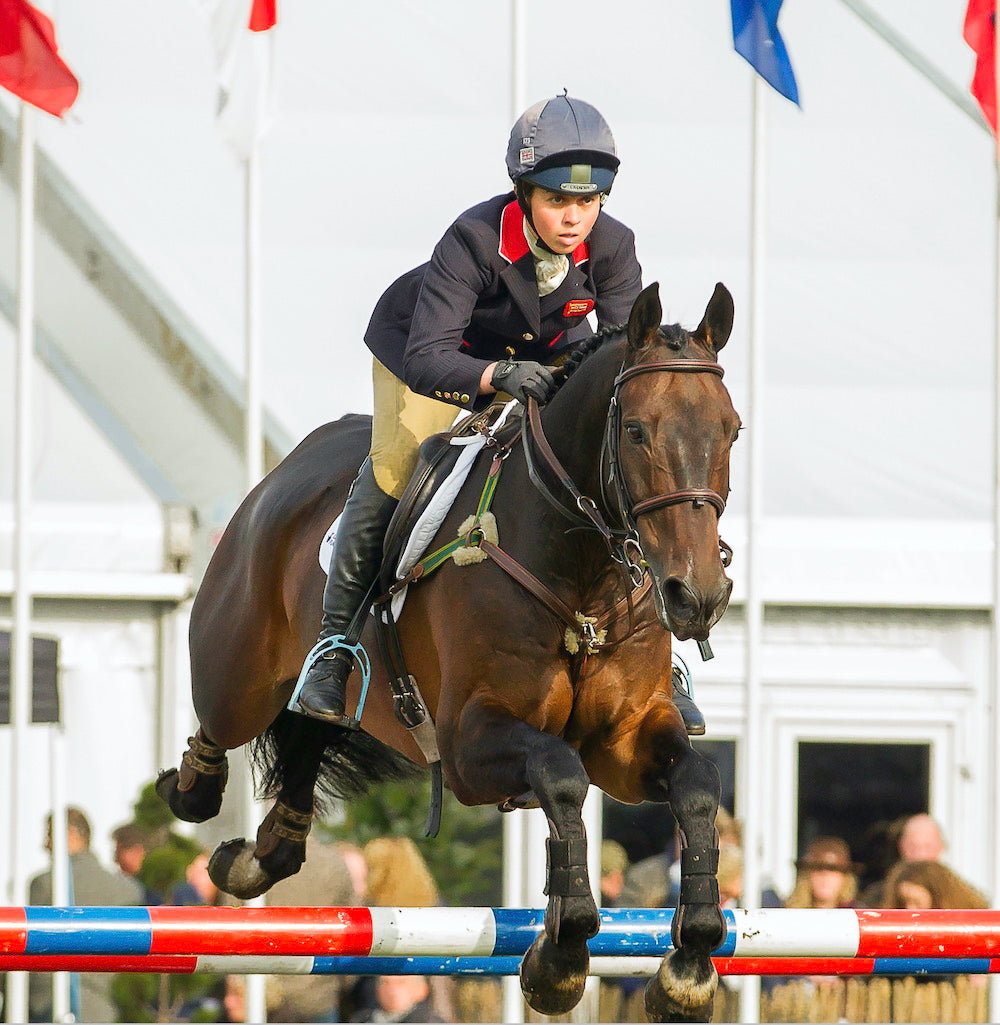 Kitty King Olympic GBR Event Rider
"I love competing in my Flying Changes jackets, I feel super smart before I get on a horse which straight away puts me in the right mindset. The jackets are so well cut, with great fabrics, so I feel free and unrestricted when I'm riding."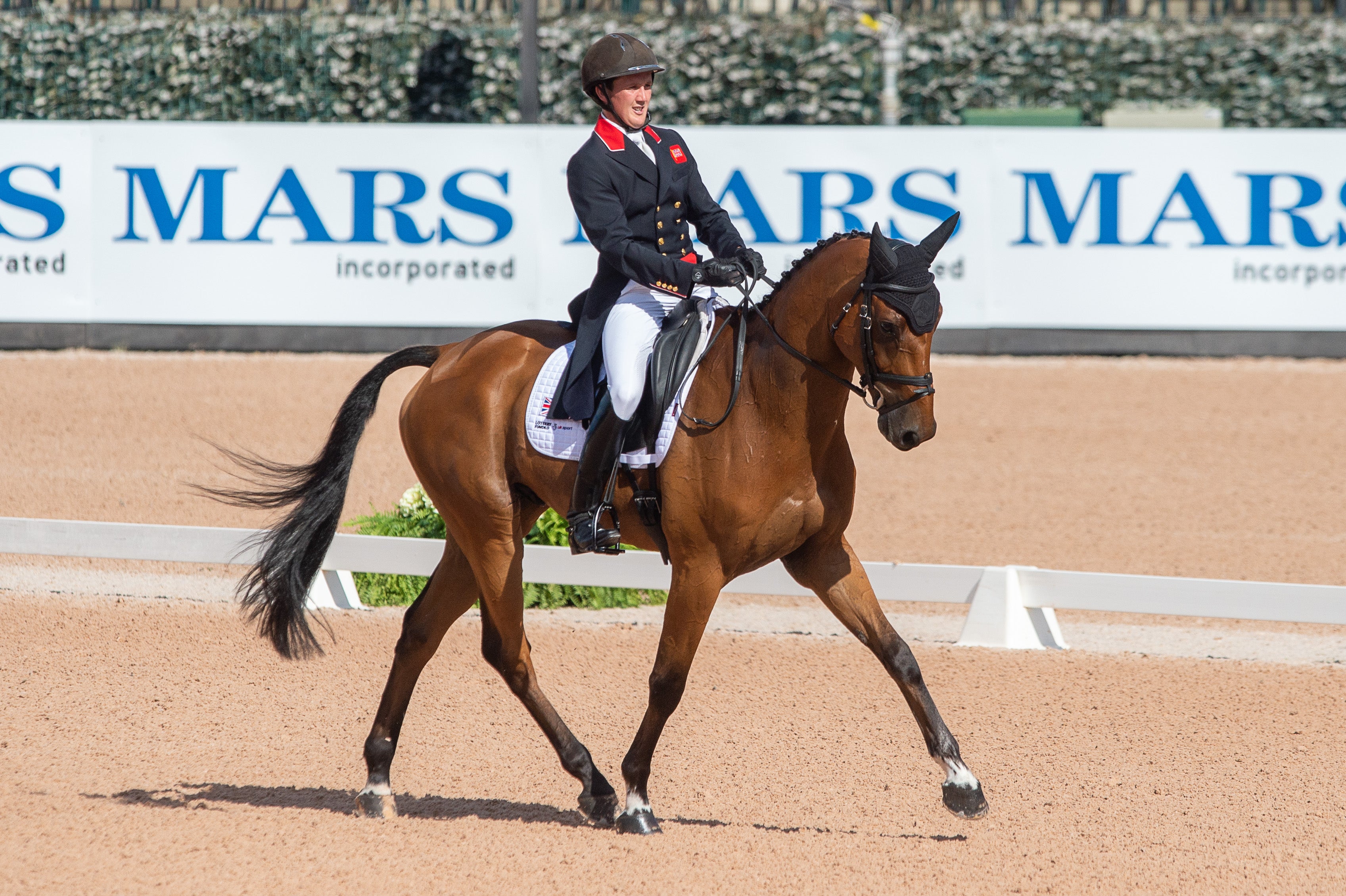 Tom McEwen Team GBR Event Rider
"I am delighted with both my new coats from Flying Changes, the service they offer is second to none beginning with the fitting process which was extremely efficient as I don't tend to have much time outside of the yard. It was much quicker than I anticipated! Both the coats arrived within weeks of my appointment Sarah and her team were a pleasure to deal with and her products as you can see are beautifully tailored finished to the highest standard and above all exceptionally comfortable."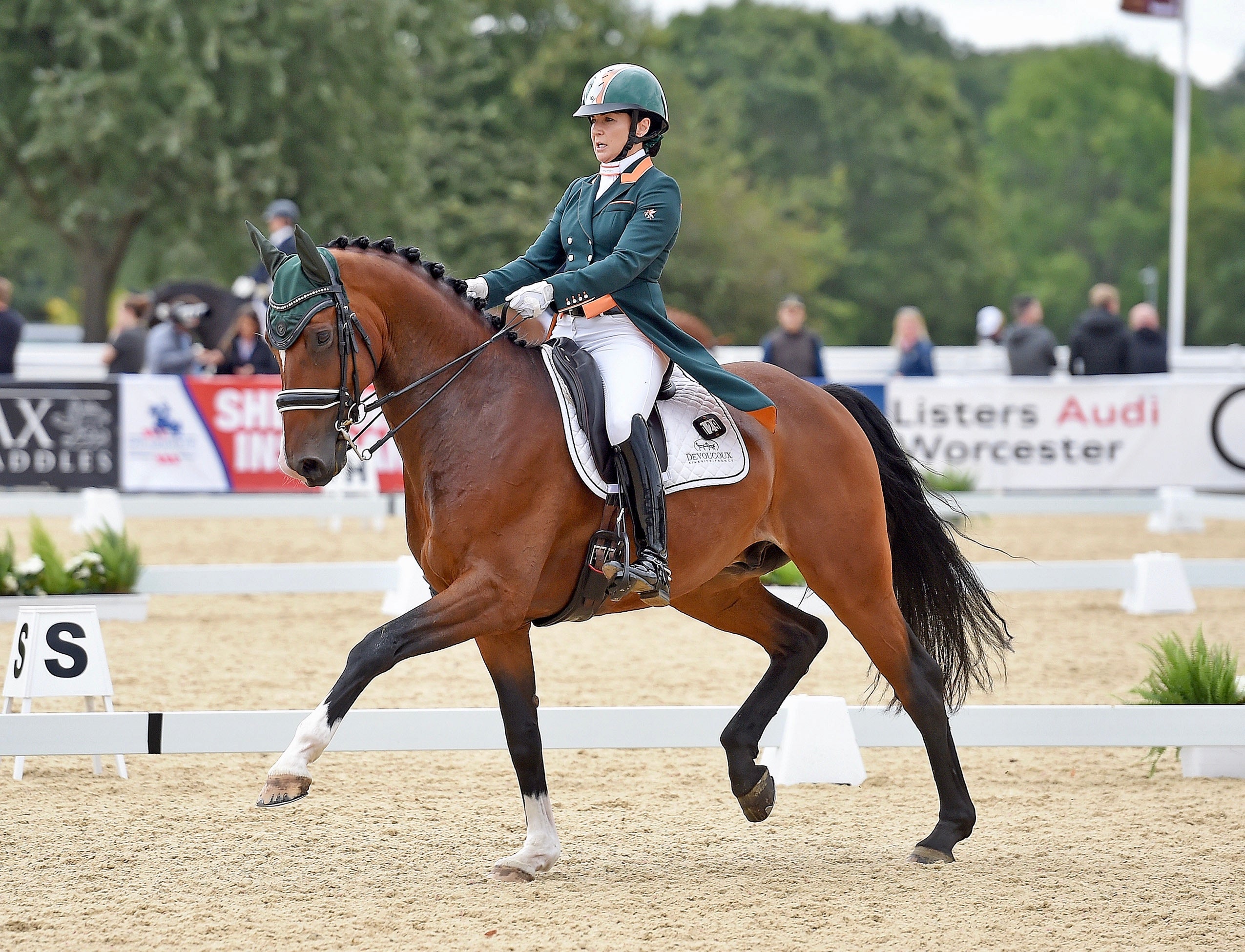 Abi Lyle International Irish Team Rider





The ultimate power suit for sport! There is an unmistakable feeling of a Flying Changes jacket. It's the ultimate power suit for sport. When I'm in mine I feel elegant, strong, sophisticated and pretty much like I can take over the world. There are no other jackets with the same quality out there.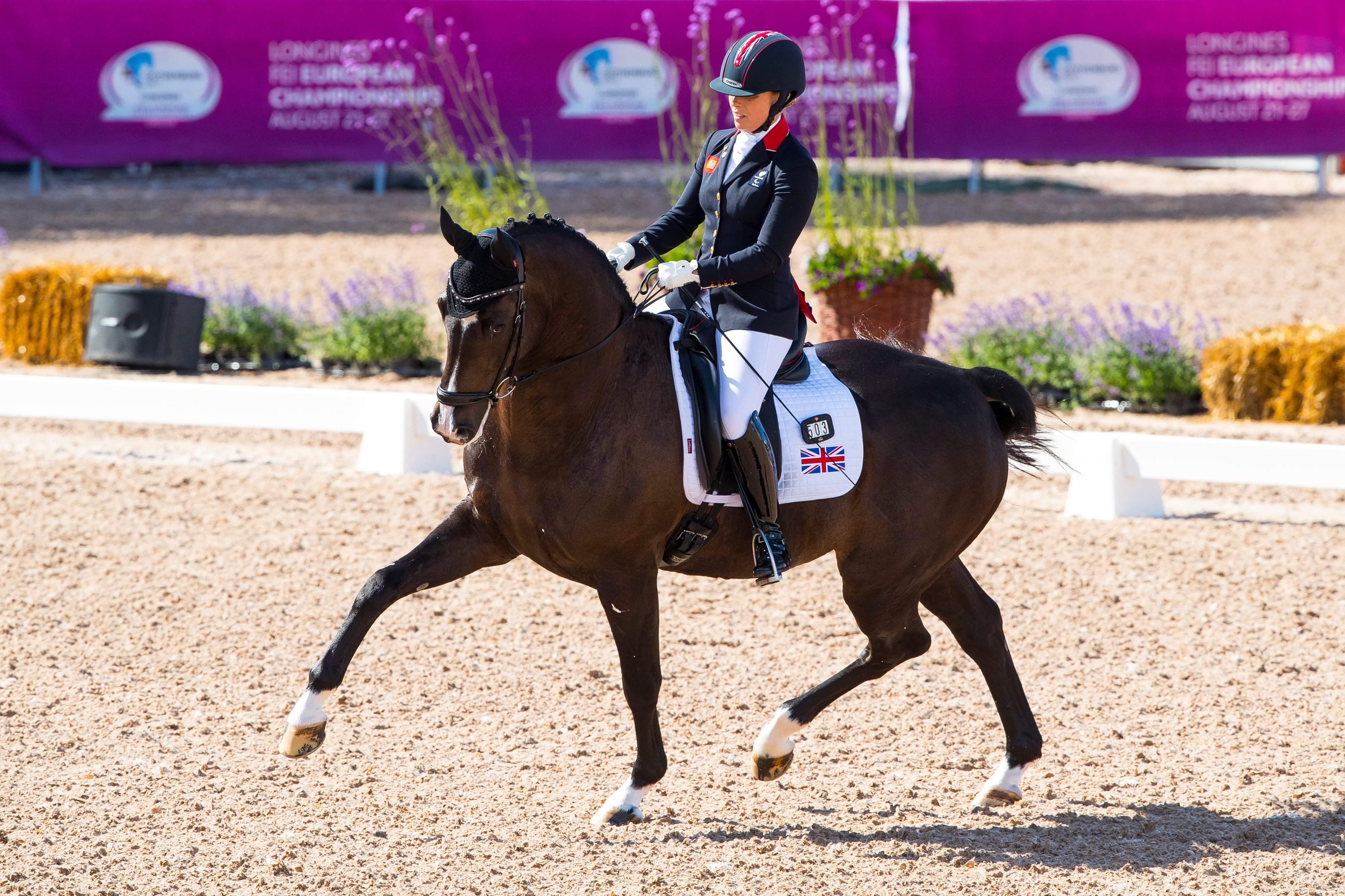 Sophie Wells MBE





"As soon as I tried on my first Flying Changes jacket, made for the Paralympics in Rio, I loved it and I knew I needed a tailcoat to match! They are so comfortable, fitted and look super smart. I wouldn't choose any other jacket now to compete in."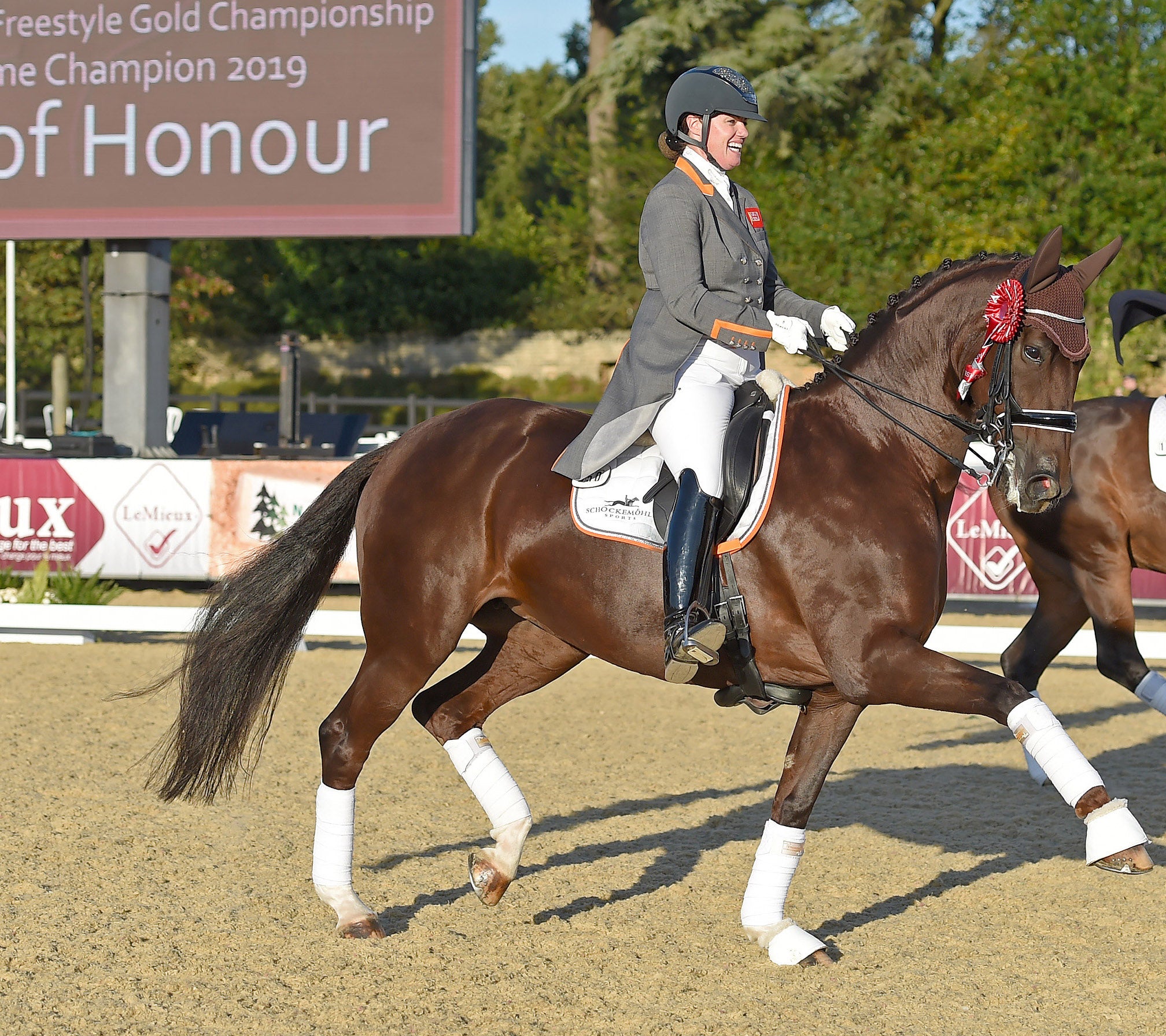 ALICE OPPENHEIMER - International Grand Prix rider and winner of 11 National Titles and 33 Regional Titles.





"Flying Changes has been my brand of choice for jackets and tailcoats for many years. The tailored fit provides ultimate comfort whilst riding while still looking smart and stylish, we all know how important the overall impression is in a dressage test! There is also such a range of colours, styles and details there is always a jacket to suit you and you can customise it to make it unique, exactly how you'd like it. Without doubt the best jackets and tailcoats on the market."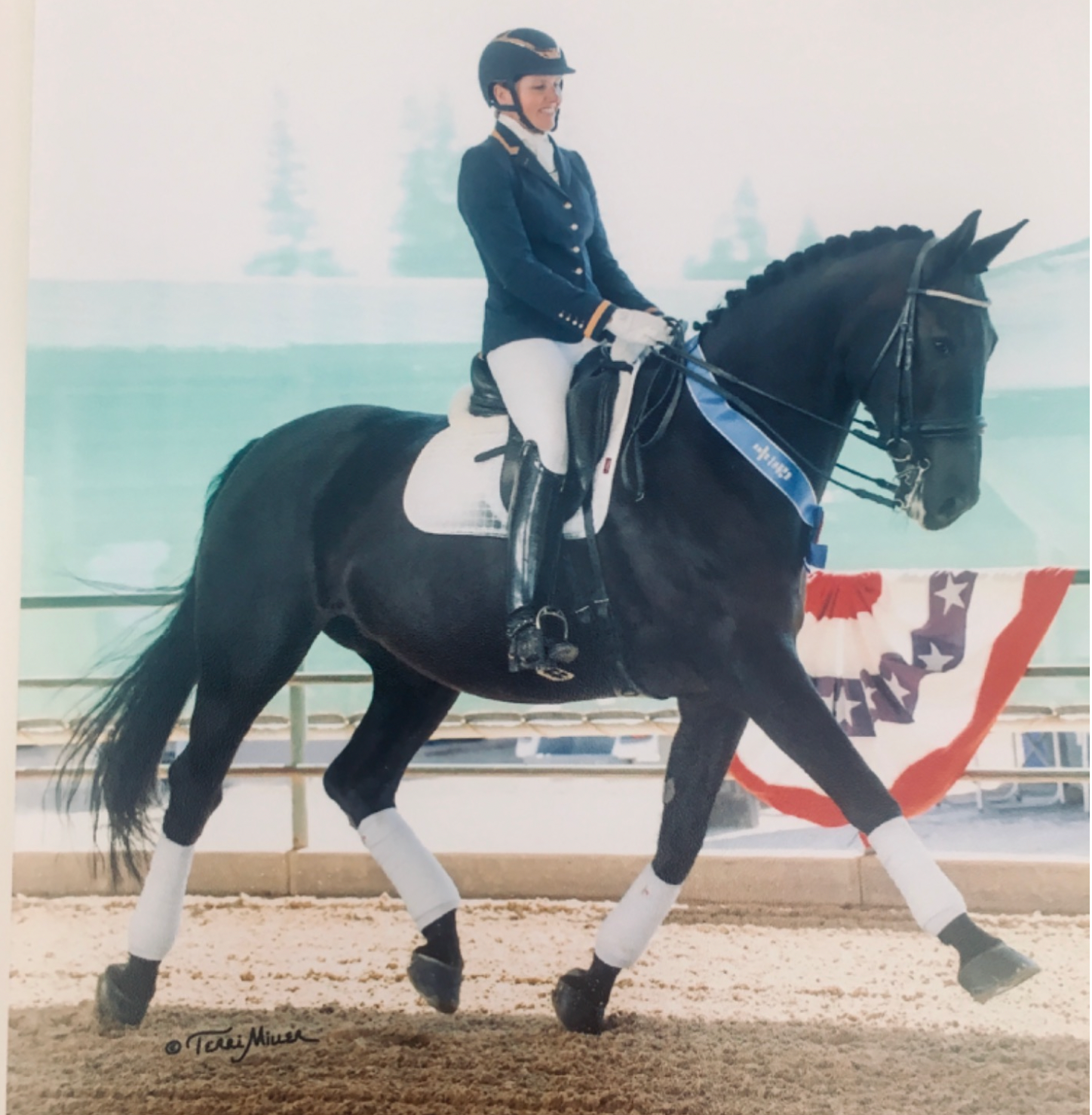 Keeva Fox





The Perfect Jacket Exceptional quality, superb fit, impeccable service and it matches my Kask hat perfectly. I had 5 comments on my beautiful jacket before even entering the arena at the United States Championships, just the boost of confidence I needed to go on and produce the winning test. Thank you Flying Changes!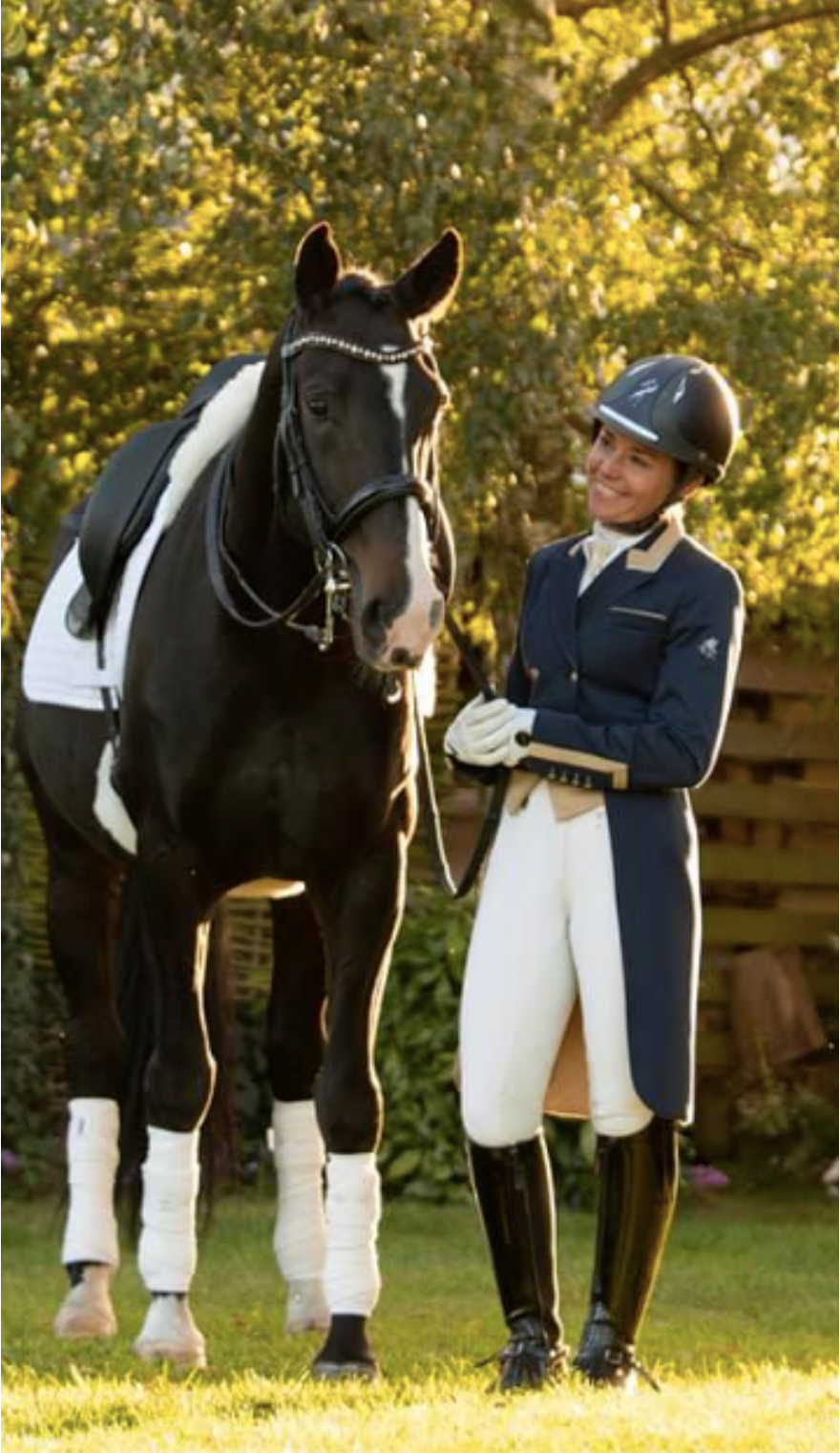 Nickie Maddaford





Best Style - Best Comfort This tailcoat is super stylish and so comfortable to ride in. The entire buying experience from being measured to your jacket arriving is brilliant. The options are endless with expert guidance to ensure the end result looks tip top!!! All I need to do now is save for a short jacket for my youngster :-)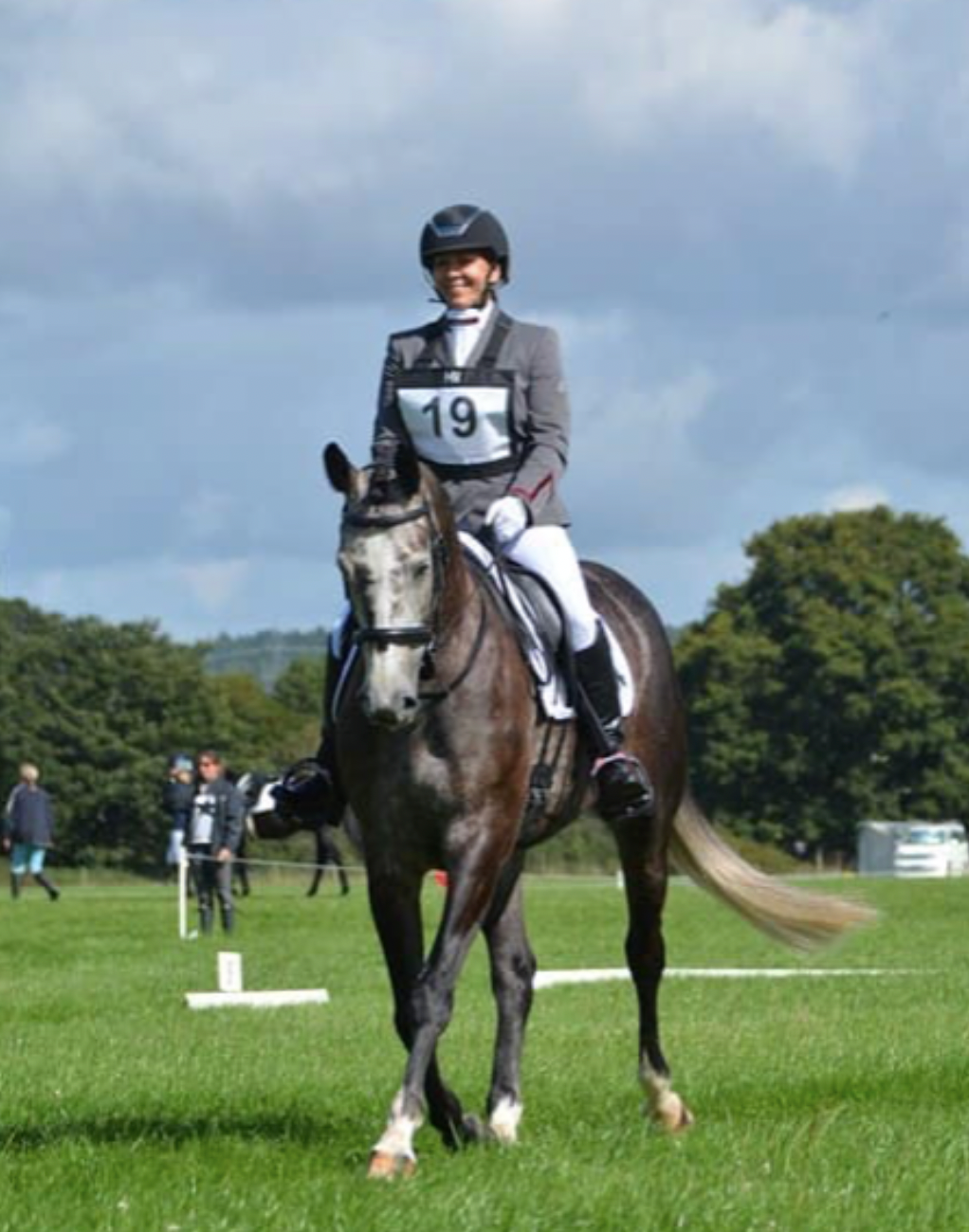 Jacqueline Cole





This Flying Changes jacket and stock really are a beautiful combination. The material hangs perfectly and doesn't inhibit any movement when jumping. The staff are wonderful, so helpful. I was met by a lovely lady called Sarah and she gave advice and ensured I was happy with everything purchased. Any Flying Changes clothing really is an investment, not only because of the look, cut and movement but creates a feeling of positivity combined with elegance when heading into the arena.